We are all doing fine.
Everyone's healthy at the moment. Lori came out and we went to Seaside.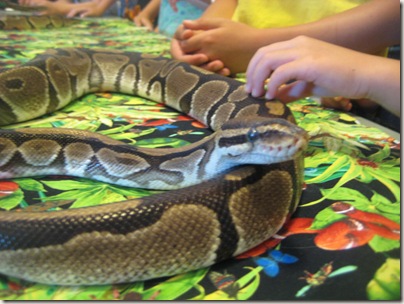 Jasmine still loves her snakes. She keeps reminding I lost her green fire snake stuffed reptile.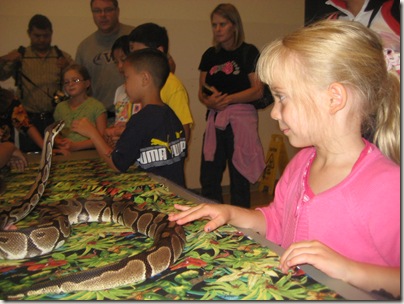 Jasmine made a collar out of tinker toys and took Mortimer for a walk.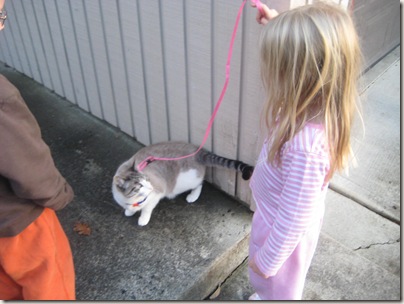 We took a train ride around the zoo to see the zoolights. First time we ever went and it wasn't snowing, raining or freezing.
We have been learning how to cook.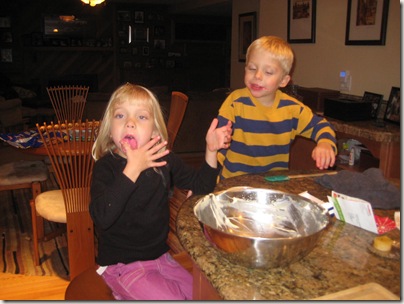 Cameron is getting good at riding his bike.
A Birthday party at Washington county historical society.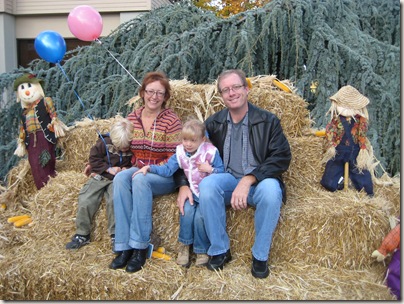 Jasmine was back in the hospital with pneumonia. We took a break from the hospital bed and took a walk. She was there for Halloween and the hospital staff left her a new Halloween costume. She was excited to wear it and could not wait to show Sarina.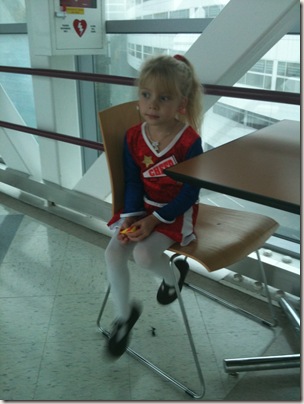 Swine Flu shot line. 1.5 hours to get in and out.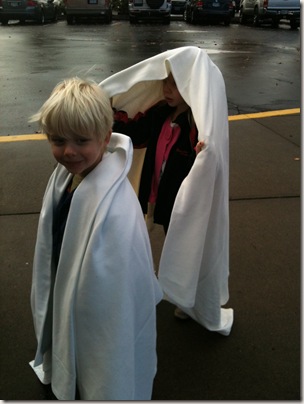 Lori came out to visit so we went the Seaside for a few days. Jasmine gave her first manicure.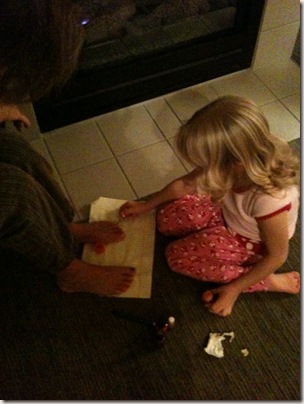 She got to curl her hair. She was a happy girl.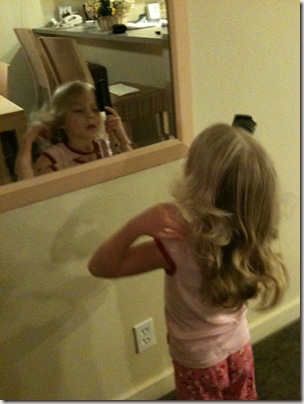 Cameron found a long sea kelp and tried to drag it around.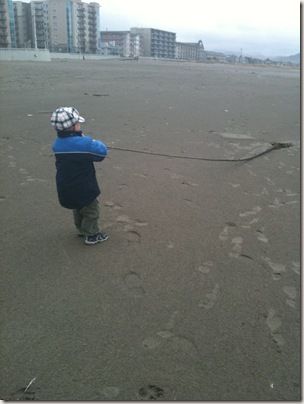 Jasmine at her friend from school's birthday party. It's dress up time!
I got to see Clinton Kelly host a fashion show and get some much needed fashion advise.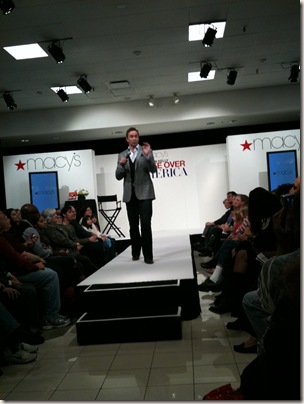 Mommy's getaway.
Liz, Victoria and I went to Depoe Bay for a night of shopping and beachcombing.
We didn't expect to see an injured pelican. His wing was broken.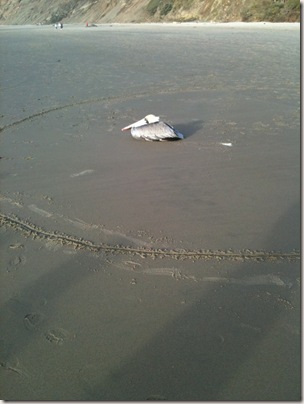 So a nice man called a bird rescue place and the will fix the broken wing.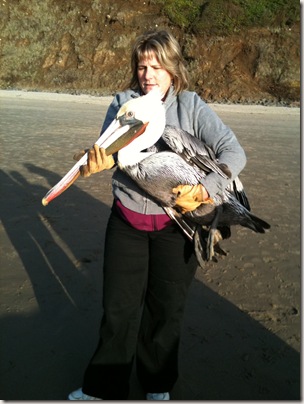 We tried to find the glass floats they hide on the beach, but no luck. There will be 2010 floats hidden by the town on the entire beach of Lincoln City this winter.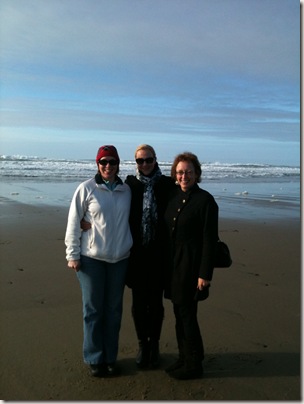 Aaaahhhh post hot tub. Don't you love our black boots?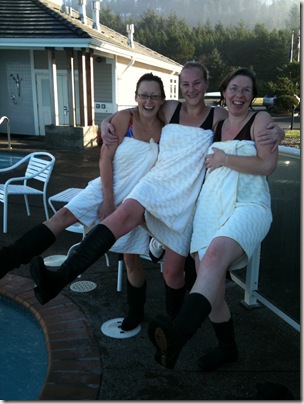 We decided we have to do this annually.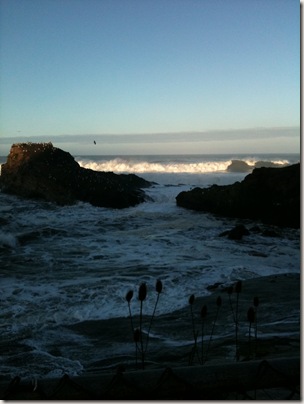 Meanwhile, the kids and Daddy put up the lights and tree!