Our first amusement park rides!
We had our first true amusement park experience! Well, they went on one ride in the past, but this time they actually had some fun! They were both scared of the big slide, and Cameron enjoyed the rides more than Jasmine. But she sure loved the bench on the merry go round!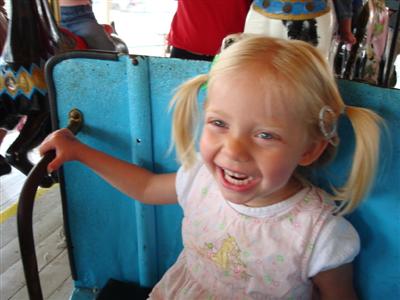 Cameron was taking his lion ride seriously!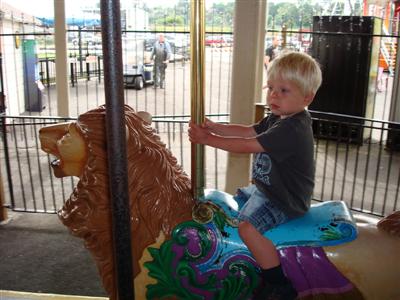 They loved the train so much we had to go twice.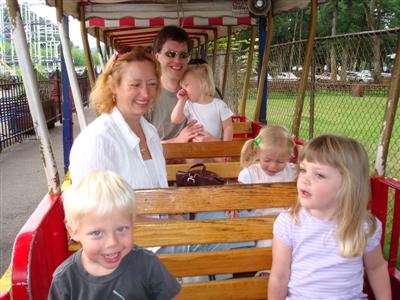 Cameron likes the motorcycle.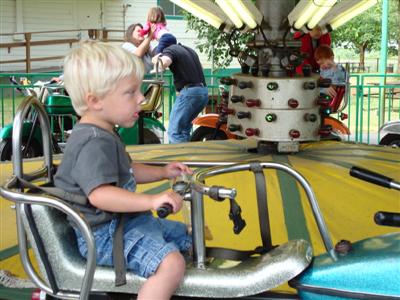 Not our Jasmine! She was happy to get off.