Haircuts, Yogurt, and Agencies!
What's all this about? Let's start by introducing Cameron and Jasmine's new Talent Agency. It's called Actors in Action and they are going to represent Cameron and Jasmine. For what? Who knows! But they agreed to represent them for a commission. So, their pictures are posted and who knows, they might get work and they might not! I hear there's not much work for babies/Toddlers, but you never know! So here's their mug shot and the talent agency representing them.
http://www.actorsinaction.com/
Click on Talent, then kids 0-7. Then scroll to the bottom.
Cameron and Jasmine got their first haircut! But Jazzie's was last week and I only have it on video from my phone. But can't find a way to get it converted. But here's Cameron's haircut picture. Jasmine loved to be doted on. Cameron had his reservations about the whole thing.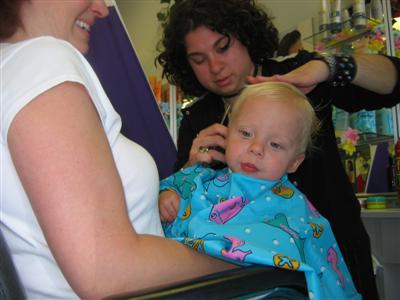 We went to the zoo today. Jasmine insisted on eating the yogurt by herself. She's so independent!