Yea for Friday!
Connie and Aaron came by for the afternoon! Wow, is it nice to have two more people around to hold them all afternoon. The babies were in heaven!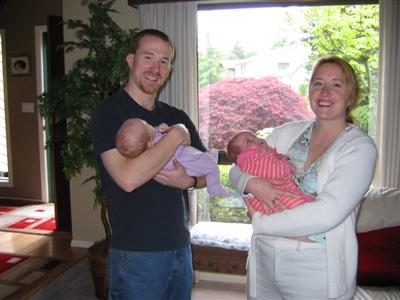 Jasmine giggled today and it was the cutest thing. But I couldn't get her smile on film. But I got
Cameron partially smiling!