Sailing in Anacortes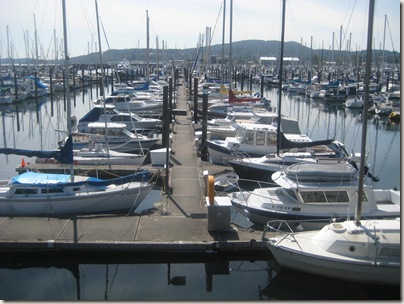 We had our first sail boat ride with Eric and Sandi.  They were pretty excited and did great.
First we went for a hike.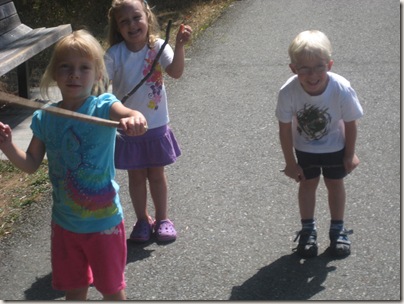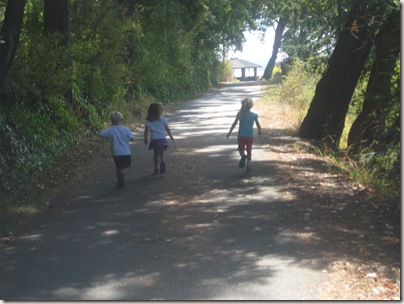 The view was great!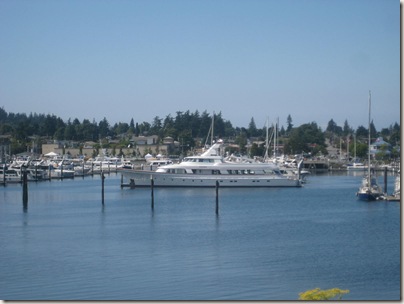 We reached the top of the point and burned up some energy before setting sail.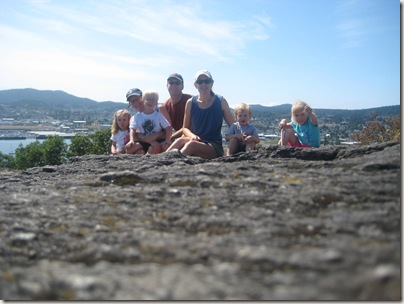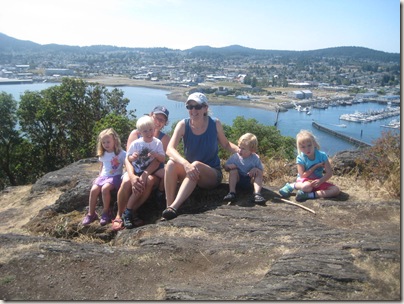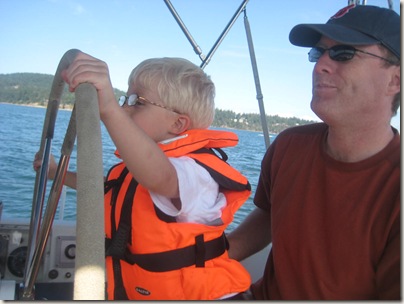 Off to breakfast we go.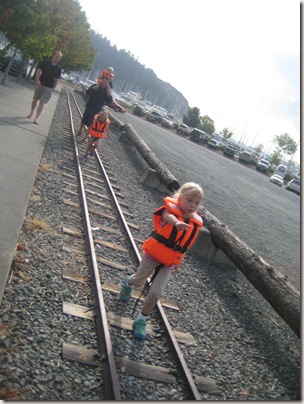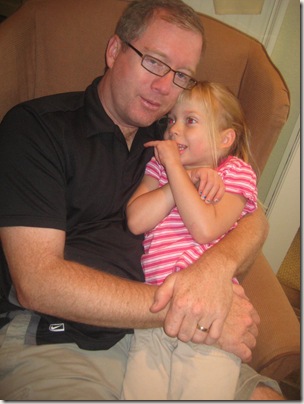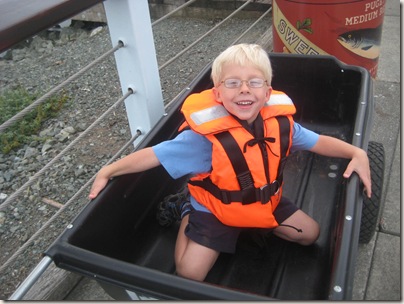 The beds were so comfy and a great play area for the kids.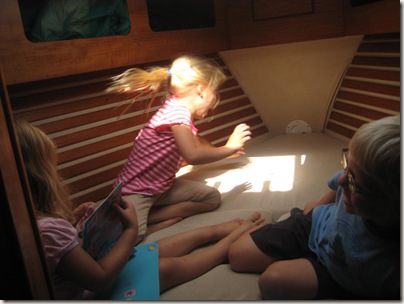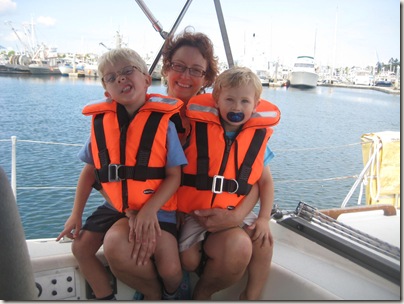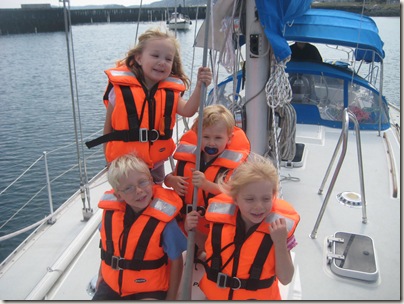 This was up in Anacortes Washington.  What a great trip!