We finally got to have our birthday party
Since the dr. insisted that we cancel their party on their birthday, we finally had it today at Pump it Up. They had a blast!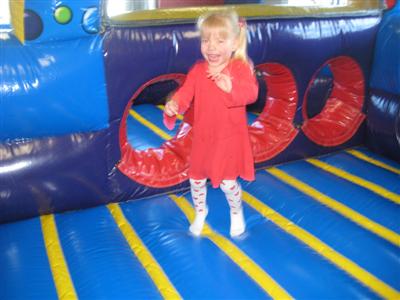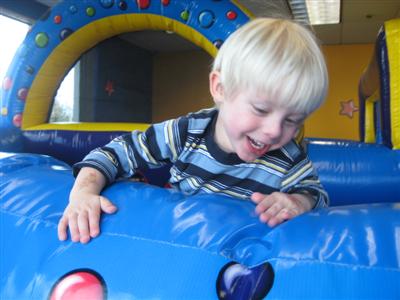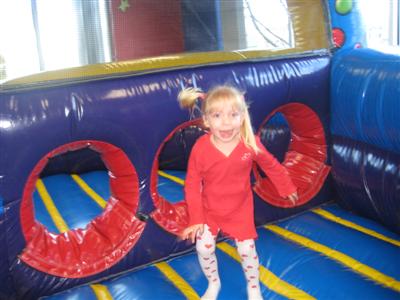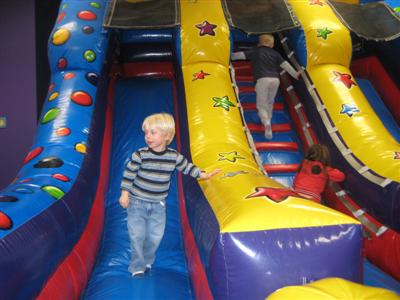 Here's all our friends. Thank you all for coming!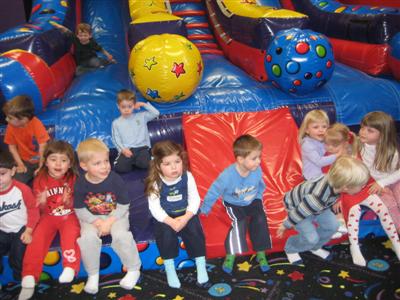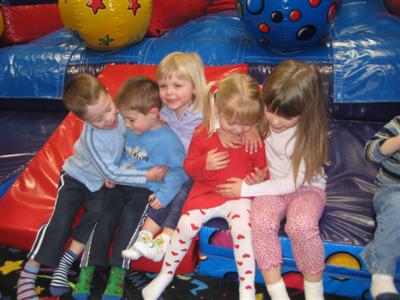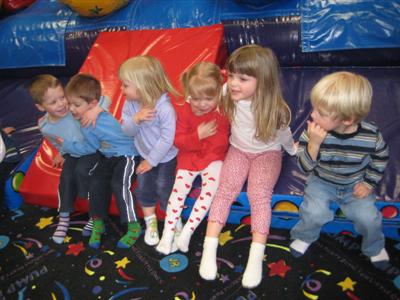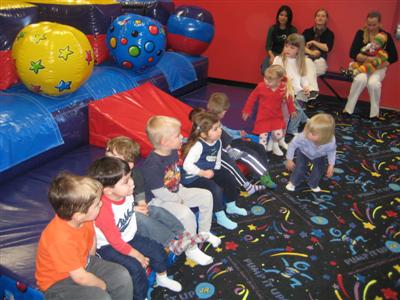 We are ready for some Pizza!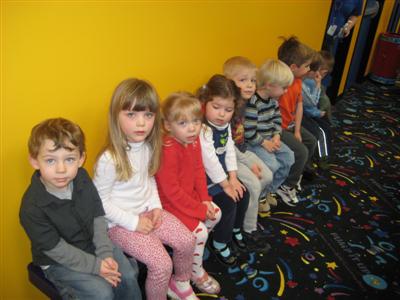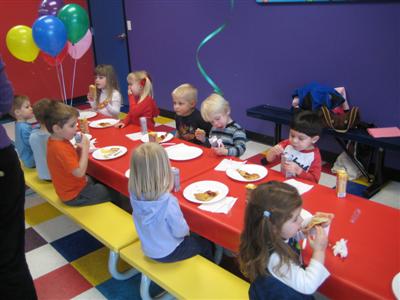 Do you like my chocolate lipstick?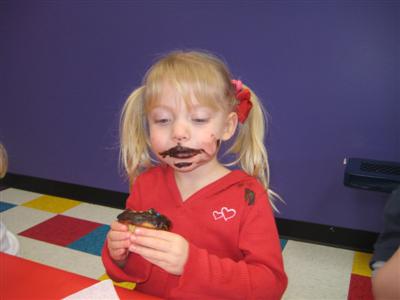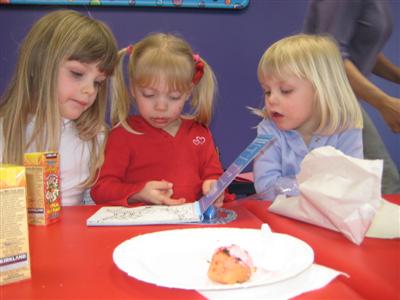 We love our new sunglasses!