Introducing the newest member of the family
Our cousin's Kori and Mike have a new baby!!!  We went to meet her this weekend down in Rogue River at their celebration of life ceremony.  What a beautiful baby!
Introducing Isabella Rose Forney!!!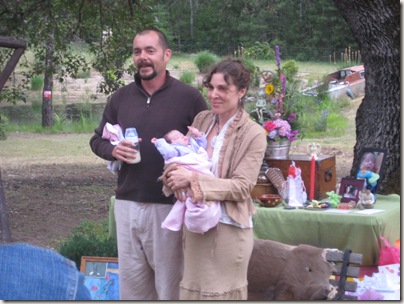 Ah, well, doing what babies do best!
A\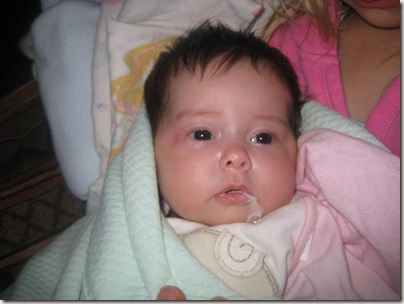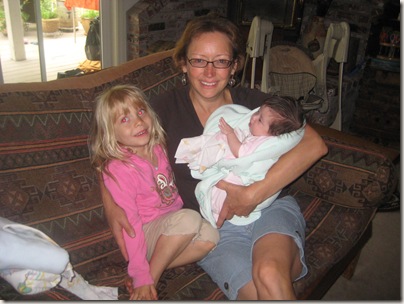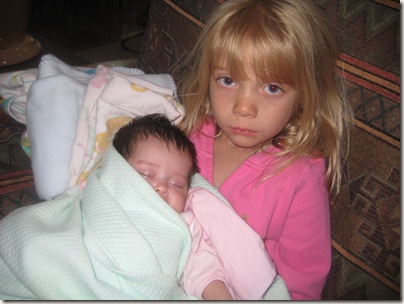 Meanwhile, Jasmine found her own baby to hold.  A little 3 week old puppy.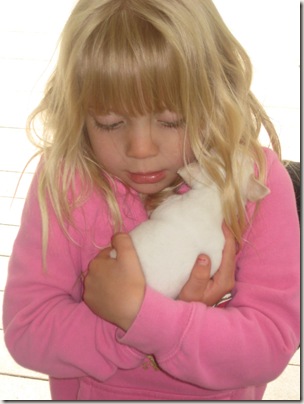 Cameron was so excited to explore Aunt Carman and Uncle Todd's yard that he got up, locked us in the kitchen and escaped down the staircase so he could play outside.  Yes, this was after we said "no, you can't got outside yet, no one is awake yet".  So there we were knocking on the door, only to discover he was long gone!
Cousin Taylor on the far right.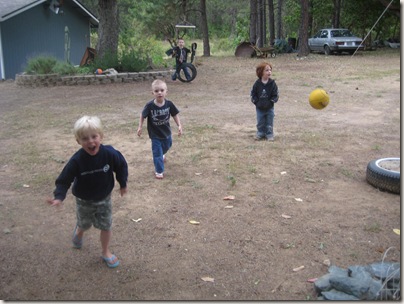 Here's the Tucker Clan!!!
h