Discovering Bukchon
Bukchon: A Hanok Community for the 21st Century.  Where Tradition and modernity Meet.  The Evolving Hanok Residences in Bukchon. 
I love the workout places along the way  Here's MJ's sister's daughters and Sunjin.  Jasmine sure laughed a lot on this day.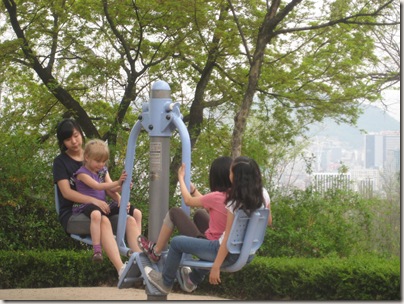 MJ's daughter Sunjin!  Soo good at the hoola hoop!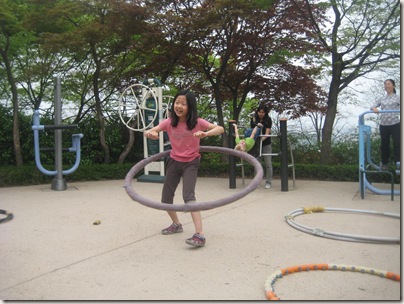 And so is her daddy ES. And he got out the really big hoola hoop!  So impressive ; )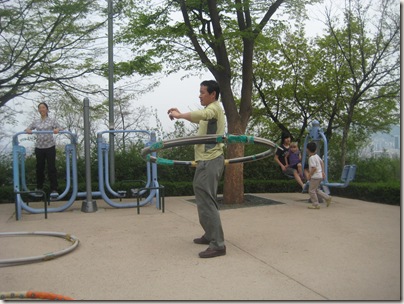 time to work out!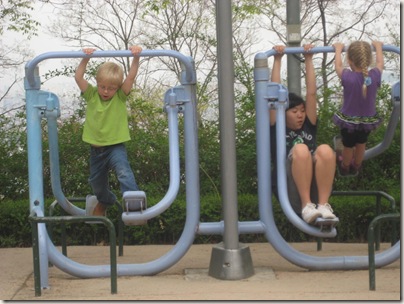 Ah, time for a rest!!