Sokcho – the eastern beach of S. Korea
We took a long weekend and went to Sokcho.  i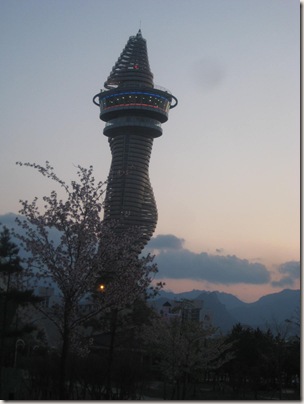 This town is known for its live fish markets.  Saw many live fish, turtles, gigantic worms, octopus, and a ton of dired fish.  Stingrays, teeth and all just waiting to be purchased and eaten.  Here's mr. crab about to be eaten. Just rows and rows of live fish.
Awe!
The highlight for Cam and Jaz was riding around on a motorcycle.  Sorry Cindy (times 2) I know you will highly disapprove of no helmuts.  But, well, they just don't have any here.
Cameron found a fellow racer.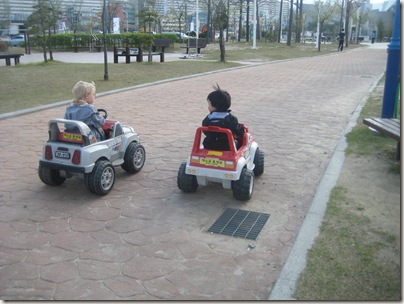 We went up to Mt. Seoraksan.  The cherry blossoms were in full bloom and there were  beautiful temples here as well.
Cameron practicing his rock piling.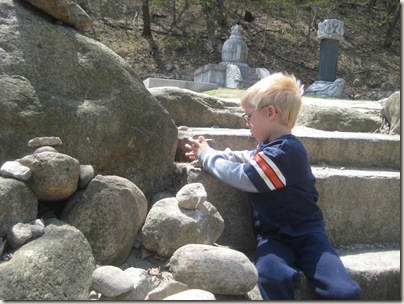 What a very relaxing day we had.