Dongdaemun and Namdaemun
The shopping really is mind boggeling here.  We attempted to the night market last night, but everything was shutting down.  I guess so the merchants could go and sleep.  The market is cheaper at night from 10:00 pm – 5:30 am.  Well, I'll have to go to bed early one of these nights so I can do the midnight shopping special.
Here's the hair accessory aisle.  The ladies make the stuff right there and we squeeze past the aisles to shop.  The real deals are to be found between 10:00 pm – 3:00 am.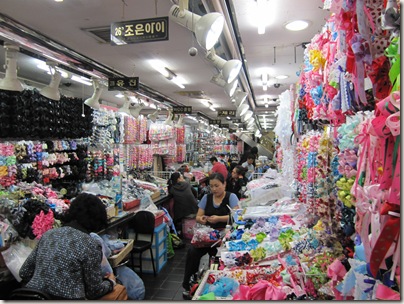 Need a good book?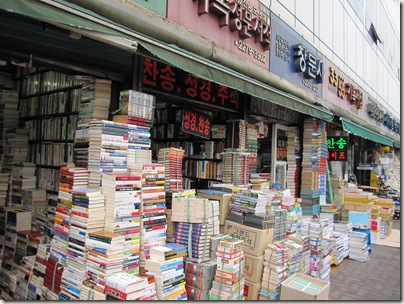 The Cheonggyecheon Stream.  Formerly where the ladies washed their clothes, but now a nice walkway along a stream that goes through the city.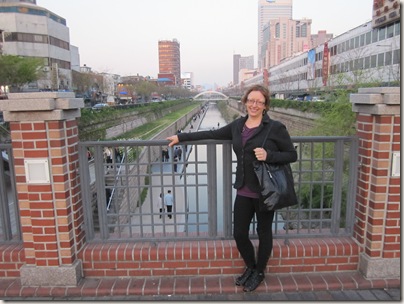 Doota Retail store.  the mannequins are in the middle of a water fountain.  Tomorrow's fashion to be found everywhere.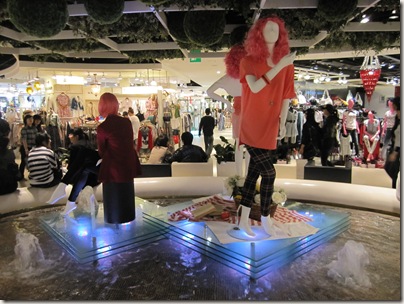 You can even get custom made shoes just for your feet.
A little entertainment to lure the shoppers in.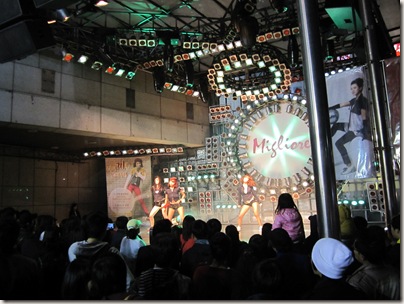 Jonathon is feeling like a lottery winner.  Just getting a little cash for the nanny.  She likes to be paid once a month.  And we have no other way to pay her but cash.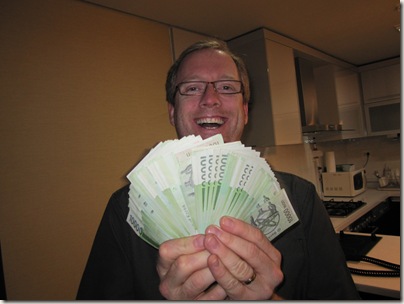 My current shoe collection. Taking advantage of the winter clearance sales.  I'm sure I'll can't wait to buy the spring collection.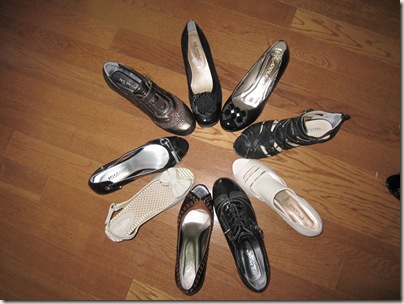 Off Sinchon for a night cap.  We tried to go to the Oregon Trail bar, but it was too full.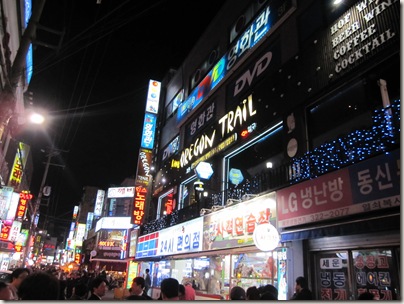 So we found another smoky as all get out bar and had a beer.  Where were the kids?  Next post!  They were with the nanny seeing the night lights of the N. Seoul Tower where we had date night last week.